Lorry Transportation Cochin Ernakulam
Seeking a Lorry Booking agency in Cochin Ernakulam? We guarantee best lorry Booking Service. 24/ 7 Lorry Booking Service at Ernakulam Cochin to all India. We have different National Permit Trucks, 16 Ton / 10 Wheel Commercial Vehicles, Bolero Pickup Trucks, 40  Feet Trailer, Eicher Pro, Eicher 17 Feet, 32 feet Single axle / 7 Ton, 20 Ft Trailer, Tata 407 Pickup Truck, Nissan Mahindra DI 3200 Truck, Tata Ace Mini Trucks etc
As a Leading and Most Trusted Packers and Movers in Ernakulam, we can be your Lorry Booking agency for all your needs.  The Packers and Movers in Ernakulam Kochi offering good condition transporters in Cochin just go on to fulfill all the requirements of the clients who needs lorry and compel them to return again and again for their transport service in Kerala needs by carrying various items to the state of Kerala.
---
Call +91 9539 120 727
---
Booking a Lorry from a Professionally Handling Packers and Movers in Ernakulam is comparatively better than Booking from a Lorry agency in Ernakulam in terms of Quality services. Benefits such as quality services, expert drivers, Transparent billing system, Continuous updates on the transported goods such as relocation photos and time of delivery etc
To Rent a Commercial Vehicle in Ernakulam, Call +91 – 9539120727
Book a Lorry Cochin ernakulam
Lorry Booking Office: Book a Full Load Truck from Cochin to anywhere in Kerala and South India. Contact us for Enquires Call 9539 120 727
"I Contacted their Lorry Booking Office without a Physical Visit. They sent a neat truck to my Apartment for shifting my households. I am Much Impressed. Thank you for your great help "
We the commercial vehicle rental service provider in Kerala offering you Safe Transportation of your Items. We are also offering door to Door Delivery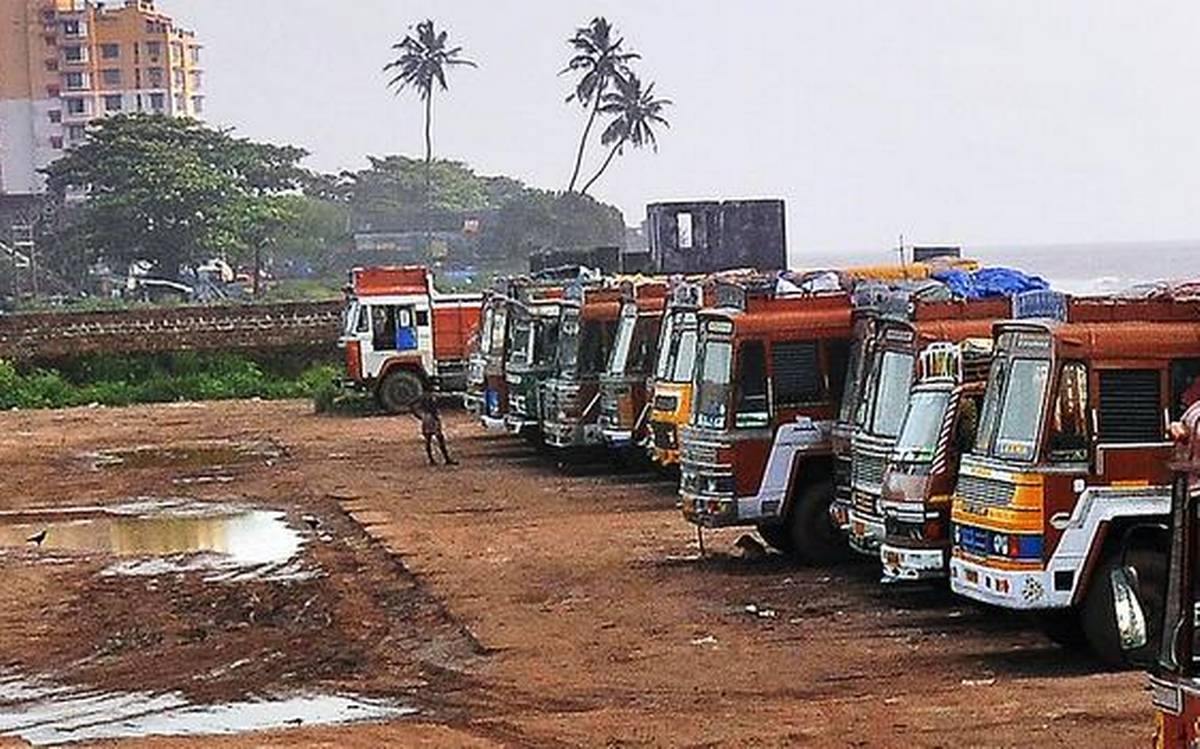 We Undertake all Kind of Loads
On time responsible service
We majorly offering full load truck services only. Be it a House Shifting or Office Packing and Moving or an Industrial Items moving service, we strive our best to deliver items on-time
Transparent Pricing
We are offering you competitive pricing options. Trust, we guarantees you the most affordable truck rates in town with our transparent pricing policy
Easiest Booking
Book truck online. You can book through this portal or Call +91 9539 120 727. Nook Lorry Online, Whenever you need, wherever you need
24*7 Service
Service round the clock. Team Pro Cochin dedicated to provide exceptional customer service and support over the Phone & Live Chat
Live Tracking
We take care of your consignments, i.e why we offering live tracking facility. Now Get real time updates of your goods with our technology.
Full Load Services
Team Movers and Packers in Kerala offering Full Truck load transportation services from Ernakulam Kochi with varied type of trucks available .
Safe & Reliable Trucks
Ensuring safe and reliable trucks driven by professional drivers. Superior safety ensured with our team associated with pro cochin
Contact for Lorry Transport
Commercial Vehicles for Rent with Driver. 24*7 Service Call 9539 120 727
Kochi Ernakulam to All Kerala full load Truck Service
Kochi to Trivandrum Transport Service 
Kochi to Calicut Transport Service 
Kochi To Kannur Transport Service 
Kochi to Kasaragod Transport Service 
Cochin to Pandalam Transport Service
Kochi to Pathanamthitta Transport Service 
Kochi Ernakulam to Palakkad Transport Service 
Kochi to Wayanad Transport Service 
Ernakulam to Adoor Transport Service 
Ernakulam to Malappuram Transport Service 
Cochin to Thalassery  Transport Service 
Cochin to Punalur  Transport Service 
Ernakulam to Ottapalam Transport Service 
Ernakulam to Perintalmanna Transport Service