Top 7 Qualities of Good Removalists
Kochi is a busy town where shifting homes, offices or any kind of firms are never a new thing and at least ten shifts happen a day. But everyone has that first time relocating to a new place which makes us worried about what to do ? How to shift ?etc, the questions to ourselves won't end due to our immense confusions and this is the time we eagerly search for Packers and Movers in town. As with other fields, they are too growing day by day which also brings chances of frauds arriving. To get rid of this we must know about certain qualities these Packers and Movers must possess. Here are the top 7 qualities of Packers and Movers in cochin.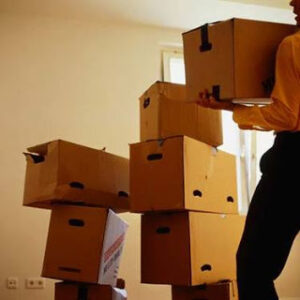 Tips for Finding Good Removalist in Kochi Ernakulam 
1.Valid Legal Documents
The basic and most important thing every reputed Packers and Movers possess. They will have the certificate of registration of their company, PAN card, GST certificate, moving license to function in Kochi or respectable place and basically an approval card from IBA.
Issue written Invoice
 Authenticity and transparency is a necessity in this task to work for Packing and Moving. Written documents between the company and the customer is a symbol of promise between the two parties. This is also helpful in future correspondence as well as in identifying the service cost for particular services.
Insurance Facility
 Adverse situations may or may not happen but the best way to face it is by being prepared to face it. To safeguard the valuables, the Packers and Movers offers insurance policies. This helps the customers in case of any monetary losses in the damage of your things. Proper documentation, easy insurance claiming are good qualities these guys possess.
Good Quality Packing Materials
 As we are completely assigning Packers and Movers in shifting our things, they are responsible for having the good quality packing materials for packing your belongings. They carefully pack the items using different packing materials and cautiously handle them while unloading them with efficient shifting tools in the transport vehicles. This is a quality we can't say no to.
5.Professionalism
 The most necessary thing Packers and Movers need is professionals who are experts in packing things well and hussle free. This brings a great impression of them to the customers as well as they will get a position in this field. Experienced team members are the key to this quality.
Experienced
 Experience is a boon for any man in any field especially here. There may be certified companies but what make two certified companies different is their experience. Years of experience make them learn from the mistakes and being in this for time, they might have improved a lot.
7.Efficient Transportation Services
 Of course the basic need in packing and moving to a new place is the transport system. Best companies have their own  transport system working effectively to complete the process of shifting. They will arrange vehicles on what suits your shifting also depending on the need of safeguards.